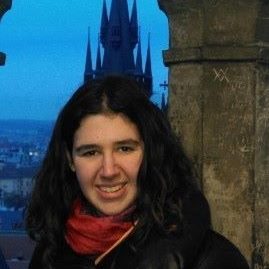 Name: Katie Greenberg
Class Year: 2016
Internship Placement: Women's Campaign International
What's happening? We'd love to hear how your internship is going!
I really love my summer internship. I am interning at Women's Campaign International, an NGO dedicate to improving the lives of women—socially, politically, and economically—in countries all over the world. I am the assistant to the president. I sit in her office all day and write emails for her, answer the phone, do research, and attend and take notes on all of her meetings. I also talk with her about the organization and help her plan out the new initiatives. I love learning about the work that WCI does from the perspective of the most senior member. Although I do not interact with a lot of the programs, I have gained a good perspective of what it takes to run an NGO, how to interact with the donors, and all of daily operating that NGOs need, which I never previously considered. I have also learned a lot about the lives of women all over the world, something that I have always been very interested in, so it is exciting to learn about them from a nonacademic perspective. Working for the president means that every day is different and I learn something new every day.
How I heard about my internship:
I heard about the internship through a friend of my mother. She recommended it to me because she knew about my interests and thought that the internship would be fun and interesting for me.
Why I applied for my internship:
I have always been interested in the lives of women in third-world countries, especially in the Middle East, which is where a lot of WCI's programs take place. I was also interested in learning about how to run a nonprofit and this internship combined both of my interests. After I graduate I am interested in learning more about how to help women in the Middle East, and hope to take the skills I have learned from working at Women's Campaign International into my career post-graduation.