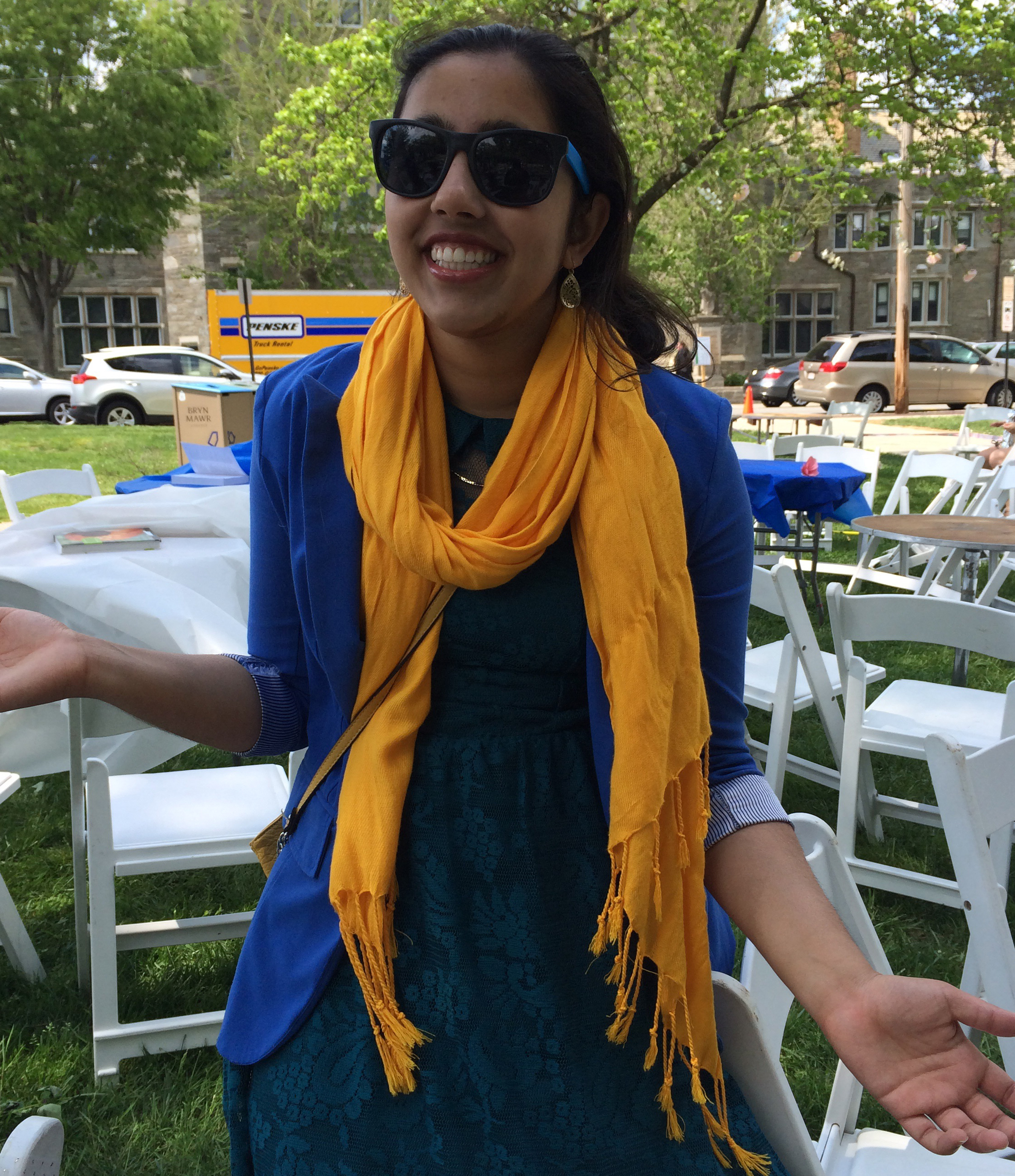 Name: Palak Bhandari
Class Year: 2016
Internship Placement: I will be in Washington, D.C. with the State Department at the U.S. Advisory Commission on Public Diplomacy. I will be working on the Commissions reports as a summer analyst.
Can you talk about an aspect of your internship experience?
Growing up near Washington D.C., I was always fascinated by the large variety of people I saw each time in its many museums. In 10th and 11th grade, I was able to volunteer as an exhibit greeter at the National Zoo's (now closed) Invertebrate Exhibit. There, I was fortunate enough to witness many things: a marriage proposal, a cuttlefish devouring a shrimp and, of course, Octavius, my octopus buddy. However, one of the things that took me by surprise did not happen in the Zoo, or in a museum, or in any of the other tourist hubs in Washington, it happened in the Metro. Each time I would go back around three or four or five, I would see an endless mass of people in professional attire. Oh, that's right, I remember thinking, people work in the suspended reality that is the nation's capital.
It amazed me and still continues to amaze me that the Metro is a lens through which you can see all walks of life sit next to you or squeeze by you as they try to get off at their respective stops. True, the Metro isn't the most cost effective system in the world, but it works. Each day as I travel into the city, I go from suburb to suburb, witnessing people's lives for the 40 minutes I am on the train. Some people read papers, some listen to music, some sleep. No one really looks up or talks, so it's kind of surprising when people do, maybe because they're the ones who go to the museums without empty water bottles, only to be told to throw them away. And, if there's a fashion police that exists in this world, come visit the Metro you'll love it; no one will judge you for judging them; it's just that kind of city.
But, at the end of the day, as a Cities and International Studies double major, I love getting to experience this side of the city, the underground side, the side where everyone is bound to the same train but disembarks at different stops; the side where everyone you meet teaches you something; the side where museums and agencies and tourists and workers mix seamlessly. But, somehow, the city still seems endless, since you never know the next person you're going to run into as you're waiting for the train…