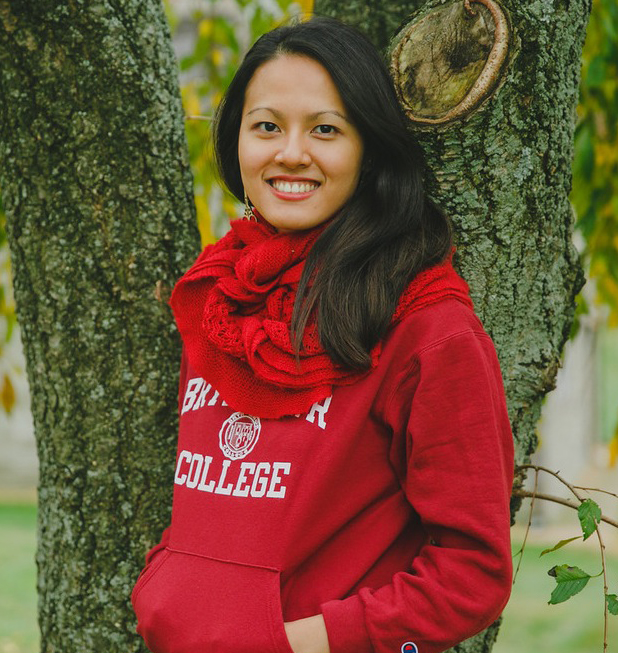 Name: Teresa Wang
Class Year: 2017
Internship Placement: I am currently interning at the Graduate Institute of Environmental Engineering of National Taiwan University. My intern position is research assistant and my topic of research is on poultry waste management.
During my time here I will be checking several master theses (each ranges from 90-150 pages), translating potential publication in the department, and completing a research paper on poultry waste management with Dr.Wang.
What's going on? We'd love to hear how your internship is going!
Hello! I am currently interning at the Environmental Engineering Graduate Institute (GIEE) of National Taiwan University as a research assistant! My research topic is on poultry waste management, which is unexpected and challenging in a novel way, and my team analyzes the four dominant methods (compost, combustion, anaerobic digestion, and carbonation technologies) of poultry waste management with the case studies from Germany, Mainland China, Japan, USA, and Taiwan. We are finishing a research paper that will later be submitted for publication after several reviews, and my main focuses are the environmental assessment, socio-economic impact assessment, and research on anaerobic digestion technology. In addition to this research, I also edit master theses and do some translation work on the side. The master theses are normally 100+ pages and editing them takes quite some time, but as much as I am amazed by the length of work I always learn a lot from checking their papers. Speaking of my team, I am fortunate to have a very responsible and caring partner on the research team, he is very up-to-date and kind and I feel relaxed but motivated to work with him. I call him Dr. Wang because he is a post-doc in the office, in fact, except for myself, everyone else in the office has a doctorate degree or in the process of getting a doctorate degree. Nonetheless, no one thinks less of me because I am a college student. The working environment is very independent but not tensed, everyone is always working on their own projects and getting calls individually, but we often chat with each other while sharing snacks and drinks after lunch. National Taiwan University is located in one of the most dynamic district with delicious food and nice cafes, and I am never out of choice for lunch to energize me to continue working in the afternoon! It is a very nice working environment and I am glad to be working with these people!
How I heard about my internship:
I had worked as an intern in GIEE several years back, but I was an experimental research assistant rather than a research assistant. Meaning, I worked with the professor by observing and conducting my own experiment at the lab. My work was published on the online science journal Aerosol and Air Quality Research. For this summer I was hoping to do an internship that is environmental related and close to home, and working at the GIEE certainly fulfills both desires.
Why I applied for my internship:
My passion has always been environmental protection and renewable energy development , and I think it is crucial to understand the science behind ecofriendly technology by experiencing the fieldwork. Also from my personal experience I knew that this internship wouldn't be a relaxed and easy position, which is exactly what I wanted for my summer.