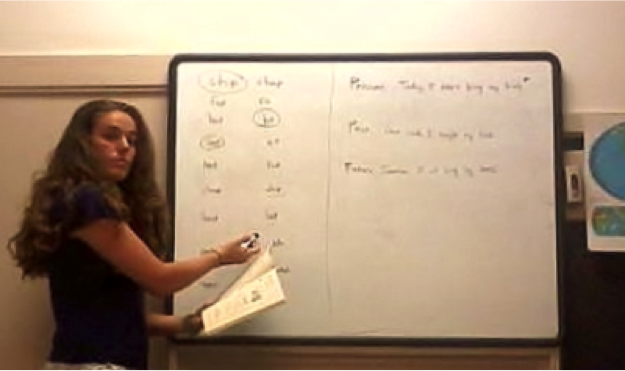 Name: Renée Eddy Harvey
Class Year: 2017
Internship Placement: I am interning with the Greater Pittsburgh Literacy Council as an ESL tutor. I am teaching English to adults from different countries.
What's happening? We'd love to hear how your internship is going!
What is the future perfect progressive? What does least mean? What's the difference between make and do? These questions are the foundation of my summer internship of teaching English as a Second Language to adult immigrants. While I have been speaking English for 20 years and completed a 12 hour ESL training, this position still seemed daunting. I have never formally taught before and had students relying on me. Luckily, I was interning with the Greater Pittsburgh Literacy Council and they have provided a great support system. I was given books, a volunteer coordinator, information about each of my students, and a tutor-mentor. However, neither my training nor my training could fully prepare me for the actual act of teaching.
I had four students which I was working with, two from Iraq, one from Colombia, and another from Argentina. They all have different backgrounds, different lives, and different levels of English. The first thing I wanted to do, besides help my students learn English, was get to know my students. They all live in Pittsburgh with their families and face language barriers and other struggles daily. However, each students has different needs so it is fortunate that we have one-on-one teaching sessions, which allows me to tailor each lesson for each student. The thing that surprised me the most was my students' willingness to learn. While I was training and preparing for this internship, I kept having flashbacks of myself in 8th grade Spanish class, where I would literally want to be anywhere else than that room learning about grammar. However, these lessons are completely different, mainly due to my students and their enthusiasm for learning. I try to maintain a casual style of teaching while building relationships with my students and making sure they learn something. So while I may not be able to immediately answer all the questions my students throw at me, I am able to work together with my students to create some understanding, and that's what's important.