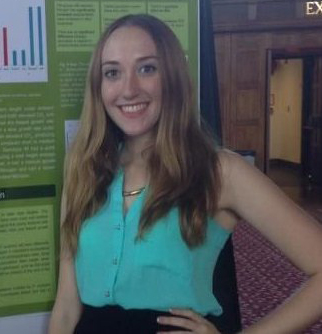 Name: Emily Geoghegan
Class Year: 2017
Internship Placement: Conducting research at the Smithsonian Environmental Research Center (SERC) looking at the effects of increased CO2 on how plants take up different forms of organic nitrogen.
What's happening? We'd love to hear how your internship is going!
The most incredible feeling in the world is being able to wake up in the morning knowing you'll be in an environment you love working on something that genuinely interests you. This is exactly how I feel about my current summer internship at the Smithsonian Environmental Research Center. Located in Edgewater, Maryland, this Smithsonian research center (known more fondly as SERC by its employees) houses a number of ongoing research projects focused on learning more about topics such as marine invasions, wetland studies, and plant ecology.
Specifically, I am assisting on a project in the biogeochemistry lab investigating the effects of climate change (high CO2 levels) on wetland plant uptake of dissolved organic nitrogen (DON). The project requires two types of plants to be grown in wooden chambers covered in plastic – this allows us to control how much CO2 is in the chambers at one time – then exposing each plant to different types and concentrations of DON to see how much nitrogen the roots take up. Daily tasks at the moment include watering, chamber maintenance, solution making, labeling, filtering water samples, separating plant roots from stems, and acid washing. The majority of my time is spent outside, either at the greenhouse growth chambers or at SERC's global change wetlands. Currently, I am enjoying nearly every moment of my time in the field. Thanks to this internship, I have realized that I need a job that will allow me to be outdoors and on my feet as much as possible. While biting mosquitos, sweltering heat, and oppressive humidity can make the job tiring at times, the hard work is definitely worth the effort at the end of the day.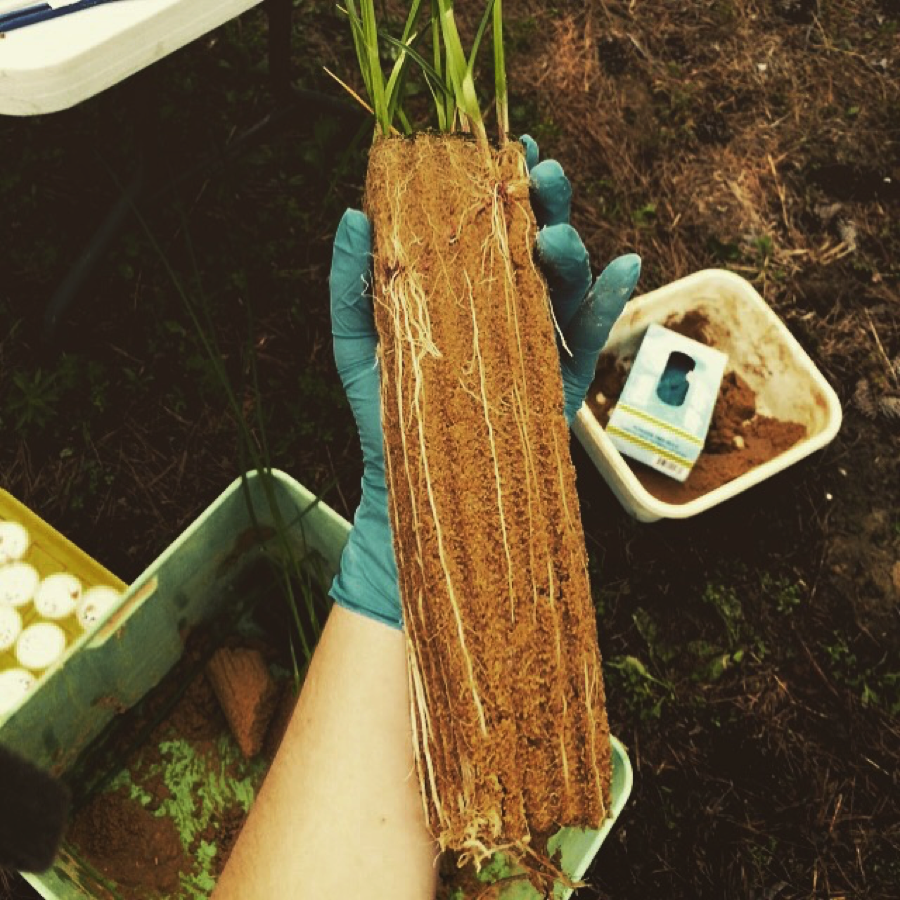 I heard about this 12-week summer internship from my professor, Thomas Mozdzer, and from fellow Mozdzer lab member Rachel Hager, who had interned at SERC for the previous two years. I was encouraged to apply and it sounded like an amazing opportunity for me to research an ecological topic I was interested in while meeting other students interested in environmental studies. So far, it has proven to be one of the greatest decisions of my life.
Nestled conveniently between Baltimore and Washington, SERC is only an hour's drive from our nation's capital. Over the past six weeks, there have been several group and individual trips to Washington, D.C., and I have fallen absolutely head over heels for the city. Washington D.C. is a beautiful city full of history and life. Along with the amazing museums, restaurants, and monuments, Washington possesses an incredibly young, artistic, and passionately driven community determined to make a mark on the world (while having a lot of fun along the way). After visiting numerous jazz clubs, galleries, and music events, I have met many great people who share my affinity for the arts – something I had previously not been able to find in the Bryn Mawr and Philly area. I hope that one day I can find my way back to this city to explore everything it has to offer. Smithsonian intern perks include having a discount at any museum store and the ability to enter Smithsonian museums hours before they open to the public, and I have taken every opportunity to take full advantage of these benefits. A highlight of these trips was arriving at 8 AM to the Air and Space Museum and having absolutely no crowds or lines to deal with while we enjoyed the exhibits. Between Washington D.C., Baltimore, and the incredible SERC campus (with hiking trials and kayaks), there has never been a shortage of things to do this summer.
Halfway through my internship, I could not be happier with the progress I have made as both a scientist and as an individual. Working under an incredible mentor, I have gained many skills necessary to create, plan, and run an experiment. I feel much more confident in my basic research abilities and my capacity to think for myself. Instead of only merely following orders, I make sure to ask questions and make suggestions for change when they seem necessary. I have learned a lot about what I really want from a career (challenging, makes a difference, field work component). Finally, I have also had the chance to meet incredibly talented, intelligent, and fun fellow interns that have taught me a lot about myself, given me new perspectives on life, and given me new ideas for what fields and paths I may want to pursue. Speaking with other interns, I have learned the importance of keeping up art, music, and outdoor exploration as passions and hobbies while I pursue my scientific degrees. I must make sure to retain all aspects of who I am no matter how focused I may become on any one project or job.