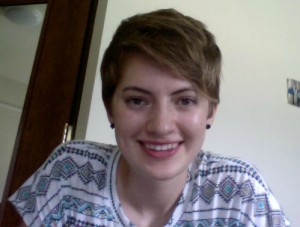 Name: Sarah Gates
Class Year: 2016
Internship Placement: Philadelphia City Planning Commission. I will be primarily working on the 2015 update to the Center City Parking Inventory.
What's happening? We'd love to hear how your internship is going!
This summer I am interning at the Philadelphia City Planning Commission. As an environmental studies major, I have not had a lot of exposure to the field of urban planning so this internship has been a great learning experience so far. It has been about a month since I started working at the planning commission. My primary focus is the Center City Parking inventory that is updated every five years. Right now I am in the middle of surveying parking lots and garages all around Center City Philadelphia. I have been able to explore many different areas of Philly that I probably would not have visited if I didn't have this internship. I am hoping that by the end of the summer I will know the city very well and be able to navigate around it comfortably.
In addition to working on the parking survey I have been able to attend a lot of different meetings with Planning Commission staff members. I have also been able to learn a lot more about Philadelphia politics and the city government than I expected to with this internship. I've even had the privilege of going to a meeting held at City Hall, which was definitely a cool experience! I am looking forward to getting even more involved at the Planning Commission and hopefully attending some more meetings surrounding issues that I am interested in. I am also excited about getting to create a official report that will present the data that I will be collected throughout the summer.